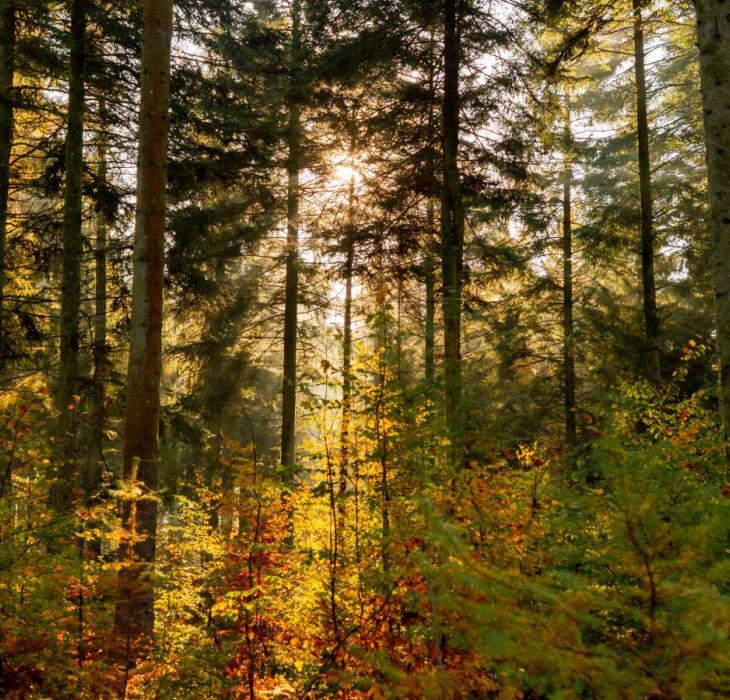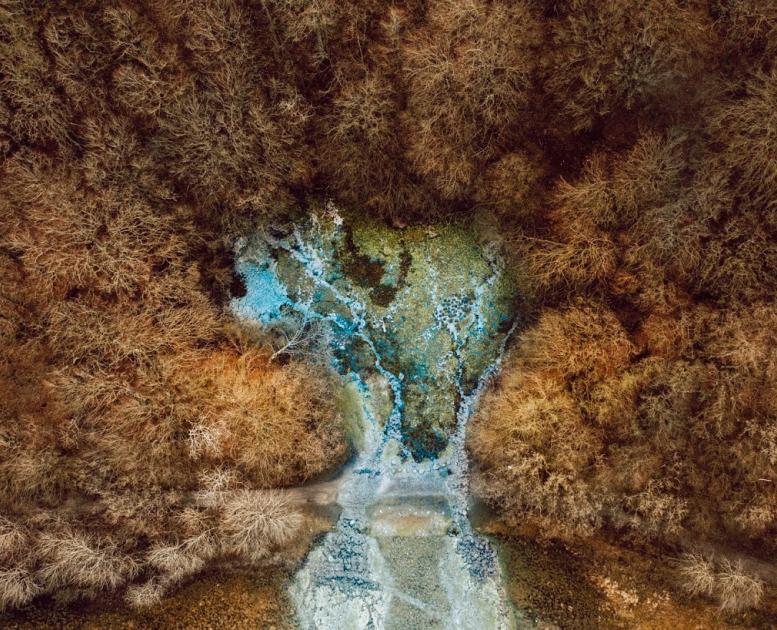 Nature, Culture and History
Photo:
RebildPorten
&
Plakatsnedkeren.dk
Natural History
The hilly landscape, characteristic for Rebild Bakker and Rold Forest, was formed by the last Ice Age.
The limestone that lies underground has led to a unique biology in the area and contributed to the creation of the many springs in the area.
Cultural History
The forest and springs in the area provided for the people that lived here, with signs of humans dating back to the neolithic age and before. Myths and stories tell of magic springs, robbers, witches and royalty.
During the 2. World War, Rebild played a huge role in how events unfolded during the occupation of Denmark.  
Learn about the natural landscape!
The characteristic hills of Rebild Bakker were created when large amounts of water from the last Ice Age melted and left huge furrows in the landscape.
Rold Forest is the largest connected forest in Denmark and some of the oldest forest in the country. The forest varies greatly, with patches of deciduous and coniferous trees, as well as untouched natural forest.
The springs of Rold Forest are created by the subterraneous limestone and are the most water abundant in Northern Europe. They are home to a unique flora and fauna, due to the constant temperature of the spring year-round.
The limestone
White chalk and bryozo-limestone lies underneath the surface of Rold Forest. It was formed approximately 65 million years ago. One of the special things about Rold Forest is that the limestone layer reaches all the way up to the surface many places in the forest.
The limestone is essential in forming the springs and allows the rare orchids of the area to grow, such as the Lady Slipper Orchid.
Limestone has been mined for years at Thingbæk limestone mine and at the Skillingbro limestone quarry. Here, you might be lucky to find fossils of the creatures which lived in the area 65 million years ago.
Cultural and Historical Heritage
Many remarkable personalities have had a great impact on the history of Rebild Bakker and Rold Forest. Through the ages the area housed robbers, poachers, witches, kings and queens.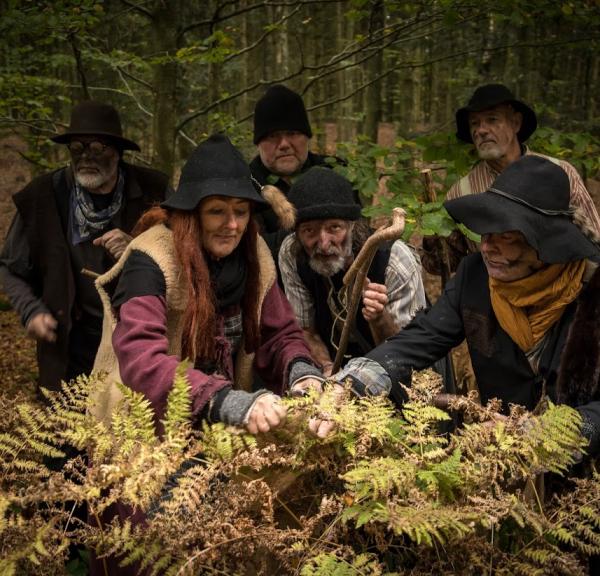 Photo: Rebildporten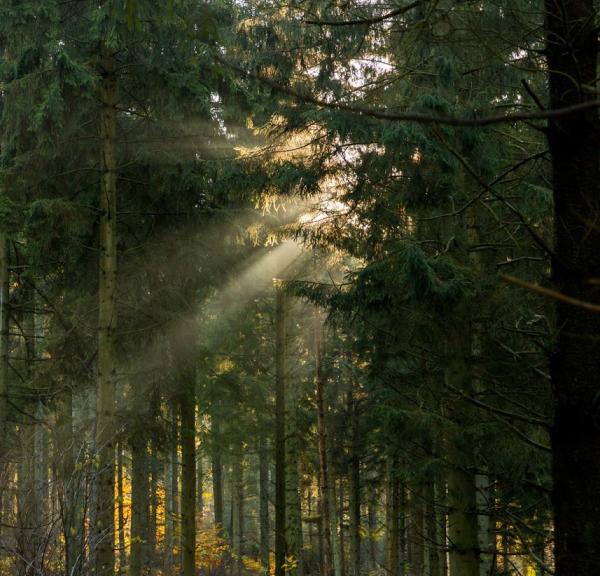 Photo: Rebildporten
(In)Famous Personalities & Events
Through the ages, many colorful characters inhabited the region.
Learn more about the history of Rebild Bakker and Rold Skov
Discover how dramatically Rebild was impacted during 2. World War and find the location of memorials and monuments. The museums of the area tell the fascinating story of the area.   
In the PDF-folders you can learn about the reasons for the massive emigration of Danes from Denmark to America and the ties to Rebildfesten, how the 2. world war impacted the local life in Rebild, local characters and Rebild National Park and its surroundings.
Cinema and Cultural activities