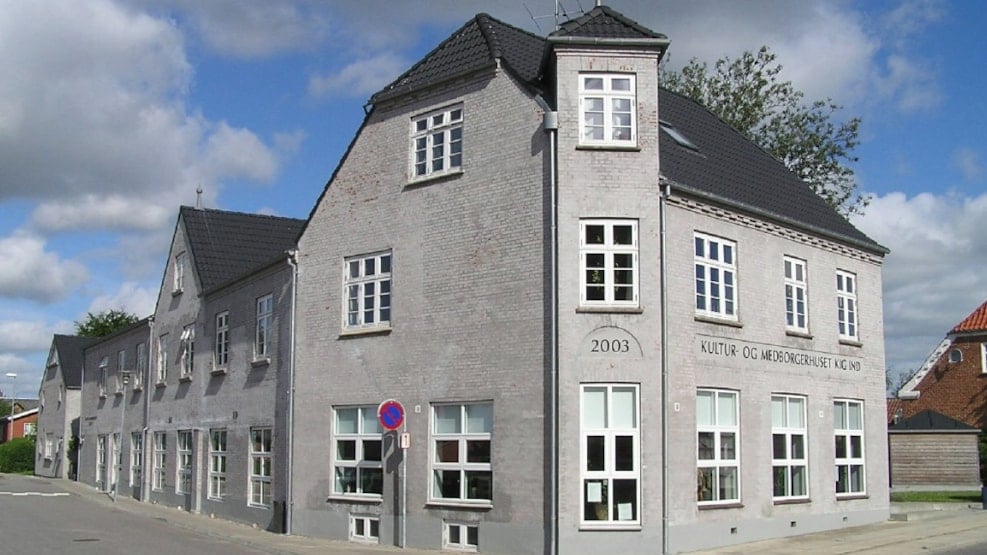 Culture & Community center - Kig Ind in Nørager
The culture- and community centre "Kig Ind" in Nørager is the home of many cultural, popular and business events. 
The centre is an independent institution, whose purpose is to create cultural and creative activities, including: art, theatre, music, dance, revue, presentation, movies, and many others.
Various workshops are held in the building, including visual arts, knitting, and others.
The facilities can also be rented for meetings and courses.