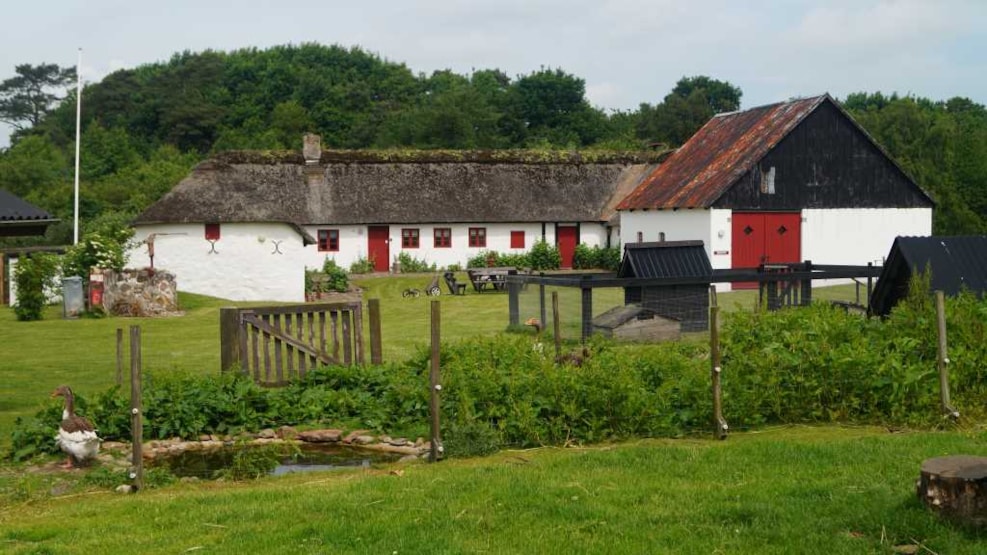 Boldrup Museum
Boldrup Museum is a small holding from 1900. The museum shows that even though the physical surrounding were narrow, the farming were still well functioning and they could provide for a whole family.
The smallholders living quarters, workshop, and stables ect. have been furnished as it would have appeared a 100 years ago. The farming is kept in the same way. At the museum, you will find is a garden with kale, a flower garden with old Danish plant species, and the livestock includes sheep, goats, pigs, rabbits, hens, doves, and bees.
At the museum, you can enjoy your picnic at the outdoor picnic area – coffee is our treat. Close to the museum you can also find forest, waterhole, meadow, fish farm, and Simested Stream.
The nature and wildlife is worked with at the nature school located at the museum.
Tours and visits can be arranged, call +45 31 99 41 79