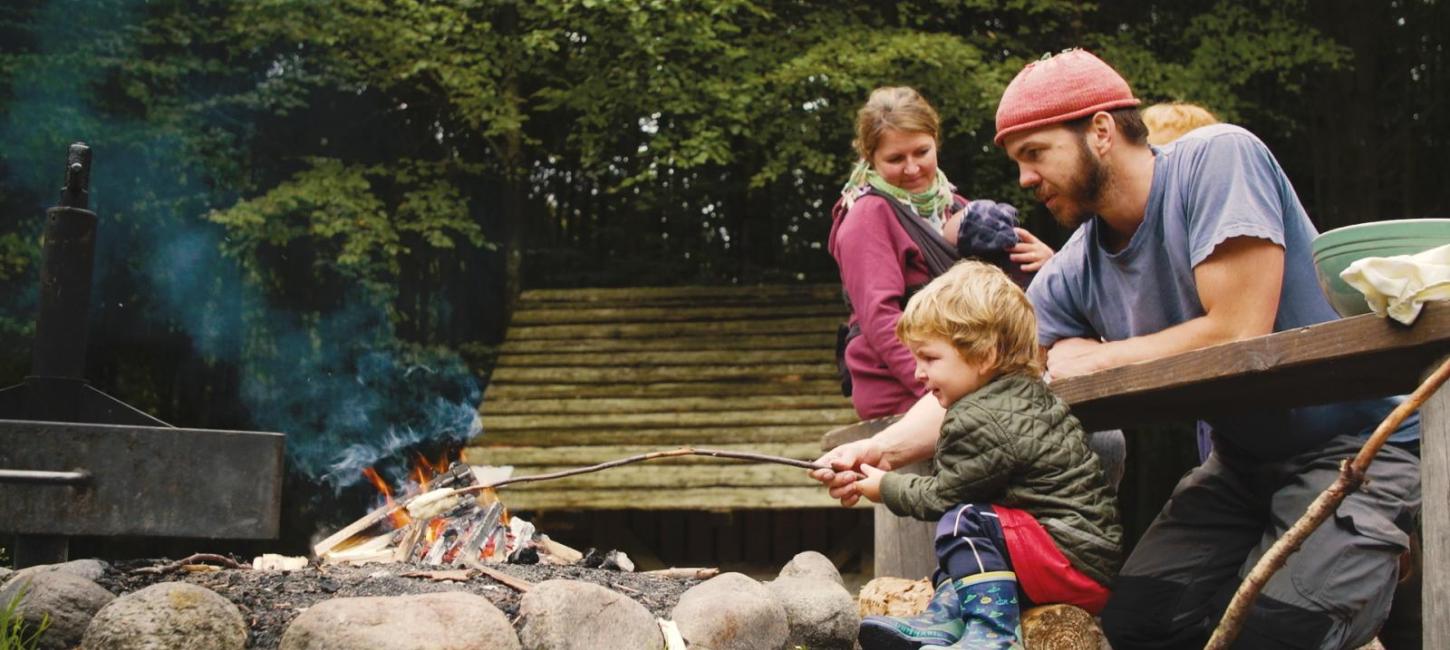 Family friendly activities - A day in Rebild
Rold Forest offers amazing experiences for all ages. Whether the sun is shining or rain is falling, there is always something to do for you and your family.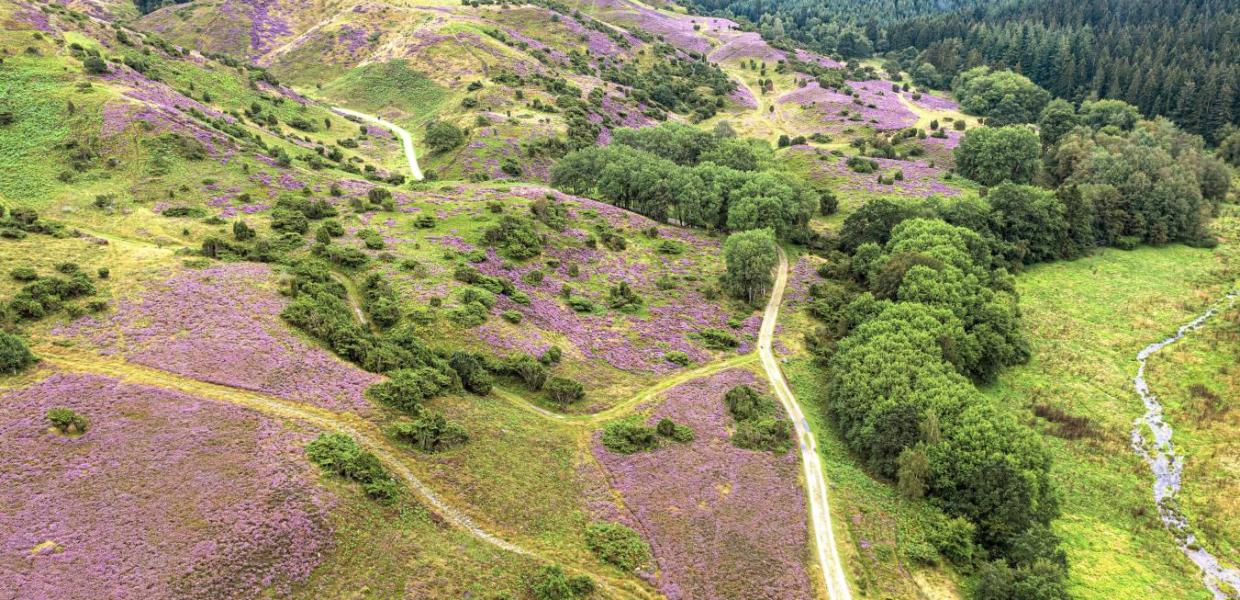 Plan your day in Rebild
You can start your visit at the tourist information center RebildPorten, and get ideas and inspiration for a day in Rebild. At RebildPorten you'll find changing exhibitions and information about the flora and fauna of the forest. RebildPorten is located close to the well-known Rebild Bakker National Park – a sight you don't want to miss! – and many paths and trails in the area start here. Take for instance the certified Rebild Bakker trail, which leads you across several hills covered in heather and past towering trees. After the many vertical meters you'll want to re-fuel, and there's plenty of opportunity to have a slice of cake and a nice cup of coffee, so you're ready for your next walk. 
If you only have an afternoon in Rebild, we recommend walking the short Rebild Bakker trail, which is 3,6 km. The short hike takes about an hour and a half and will leave you eager to explore more of the gorgeous landscape. For instance will the trail take you to one of the area's loveliest springs, Ravnkilde. Here, the waters are gurgling merrily as they run from their source in Rebild Bakker. The water is clean enough to drink and the stepping stones across the spring make it a hit for children and adults alike.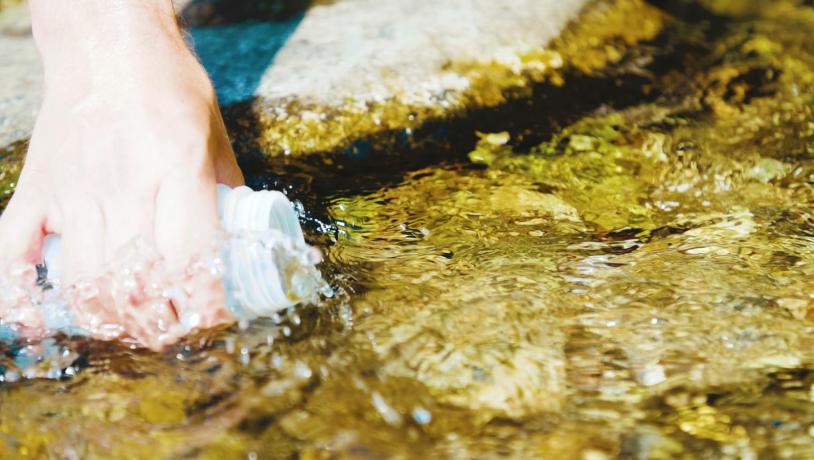 Photo:RebildPorten
The high hills can make any stomach rumble, and luckily the area is full of restaurants ready to greet you. If you want to enjoy your lunch outdoors, you can order a picnic basket at many of the local restaurants.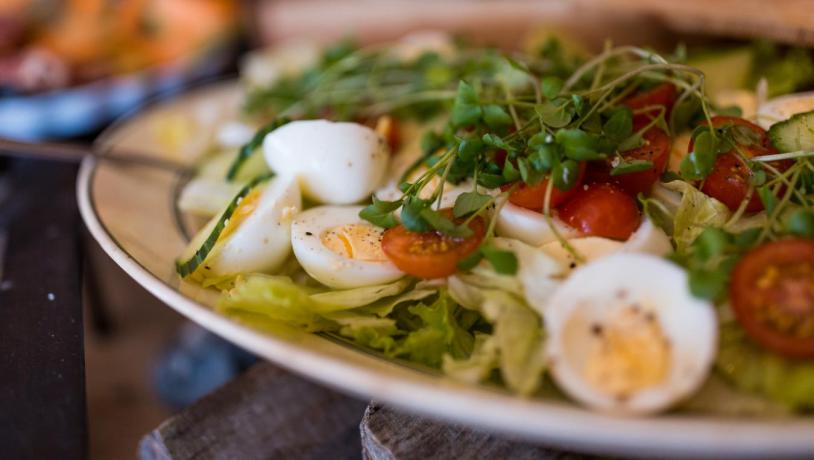 Photo:RebildPorten, Delsted - Made in Himmerland
When the sun is at its highest, a trip to Rebildcentret and Thingbæk Kalkminer offers a cooling refuge. The mines are full of both breathtaking art and fluttering bats. If you're more into history or science, you can enjoy Rebildcentret's impressive exhibitions about the Cold War or about limestone and how it has shaped the area as we know it today.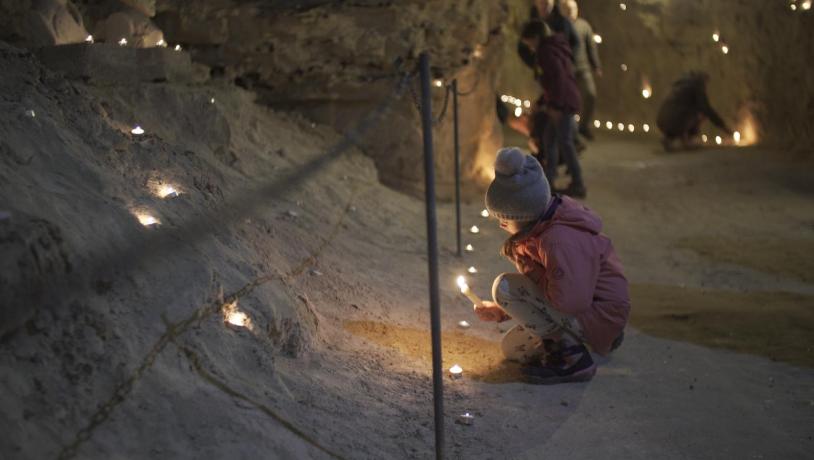 Photo:RebildPorten
Before calling it a day you don't want to miss a trip to the old-growth forest Troldeskoven, which literally means 'The Troll Forest', and where the oldest trees are more than 300 years old. The twisted beech trunks look like peculiar trolls, and some of them have grown into so-called 'eye trees'. According to legend, if you climb through an eye tree you will avoid getting the rickets. In Troldeskoven the brave can climb high up into the forest tower Høje Odde, where you'll find the most stunning view of all of Rebild Bakker.
If you can't get enough of Rebild Bakker, we recommend booking a guide for your visit. The Rebild guides can offer insider's knowledge and lots of fun facts – and maybe a cock-and-bull story or two – about the area and are glad to show you around.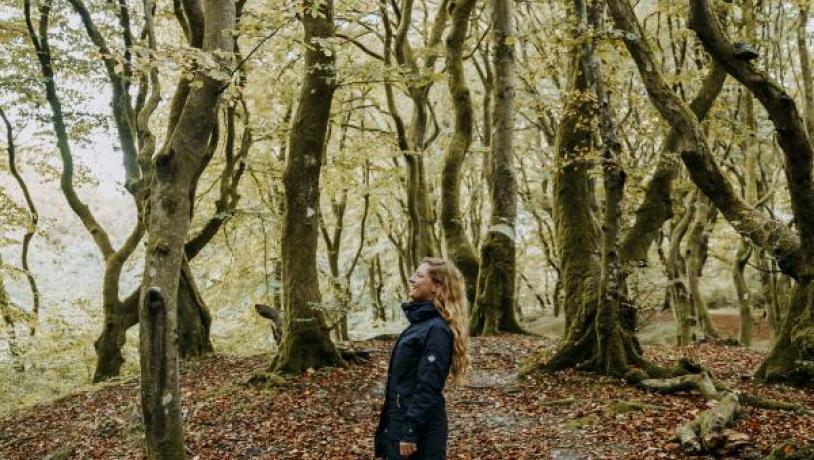 Photo:Rebildporten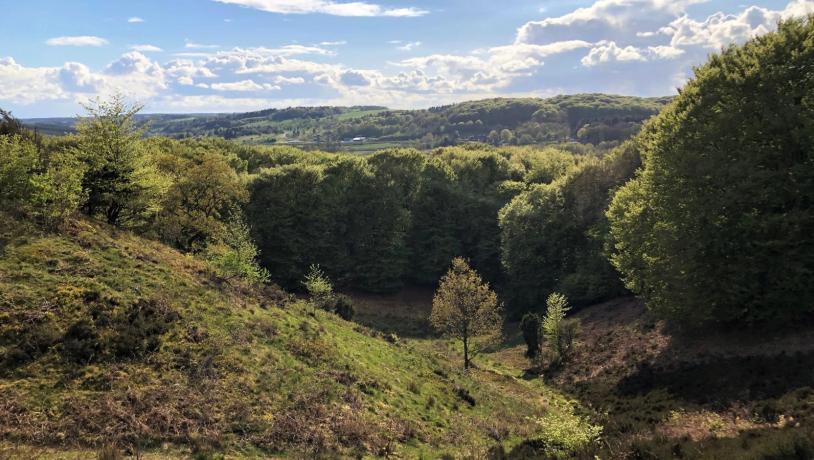 Photo:RebildPorten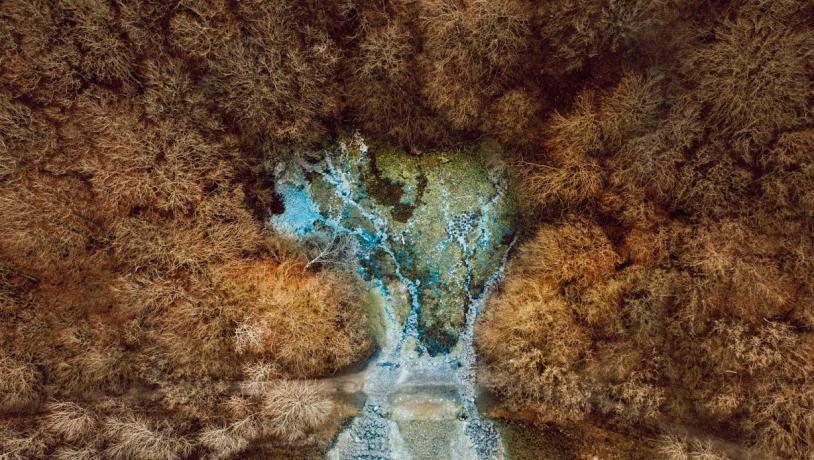 Photo:Plakatsnedkeren.dk