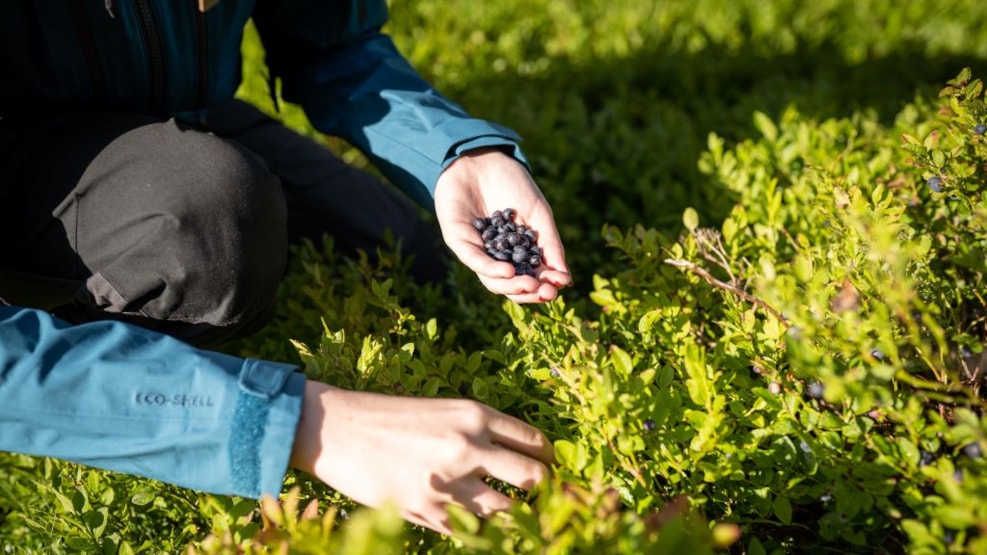 The Gastronomy trail
The gastronomy trail starts from the parking lot close to RebildPorten. The trail combines wonderful taste experiences with some great nature experiences. This is because the trail passes three restaurants in the area, where you can get lunch, coffee and/or dinner. 
You can of course just hike the trail, and bring your own provisions for the outing. 
The gastronomy trail is 14 km and is NOT marked. Therefore, it is important to follow the map and orient yourself while hiking. 
At the start of the trail, by the parking lot, lies Rebildhus where you can eat breakfast or get a cup of coffee. At the start of the trail, you will pass the Cimbre stone, burial mounds and the campground 'Klodholm'. After following a little forest road, you will reach the northern side of St. Økssø. Follow the shore to the left, until you reach the wooden pier. Turn left and walk under the railway and you will find MosskovPavillionen. Here you can enjoy lunch or a cup of coffee. 
Afterwards, the hike continues along the lake on a forest road. When you reach the raised bog, go through the gate and follow the small path across the bog. The area can be quite wet, therefore planks have been laid out. The rest of the hike goes through forest, past 'Qvistorffs Gran' and the campsite called 'Urskoven'. When you reach the Troll forest / Vælderskov, make sure to pass by Rold StorKro where you can grab coffee or lunch. 
After visiting Rold StorKro, follow the asphalt road a short while, before turning right at Kovads Bæk and following the forest road and the stream. Lastly, the hike takes you through the hills, ending on the parking lot you started on. 
The trail is not marked in any way, so make sure to use the map and trail description! 
If you would like to eat at any of the suggested restaurants, you will have to make your own booking in advance.
Rebildhus: Rebildvej 25, 9520 Skørping,
Telefon: 98 39 12 00, e-mail: info@rebildhus.dk eller kim.rebildhus@gmail.com
Mosskov Pavillonen: Møldrupvej 34, 9520 Skørping,
Telefon: 98 39 20 33, e-mail: post@mosskovpavillonen.dk
Rold StorKro: Vælderskoven 13, 9520 Skørping
Telefon: 98 37 51 00, e-mail: roldstorkro@rold.dk