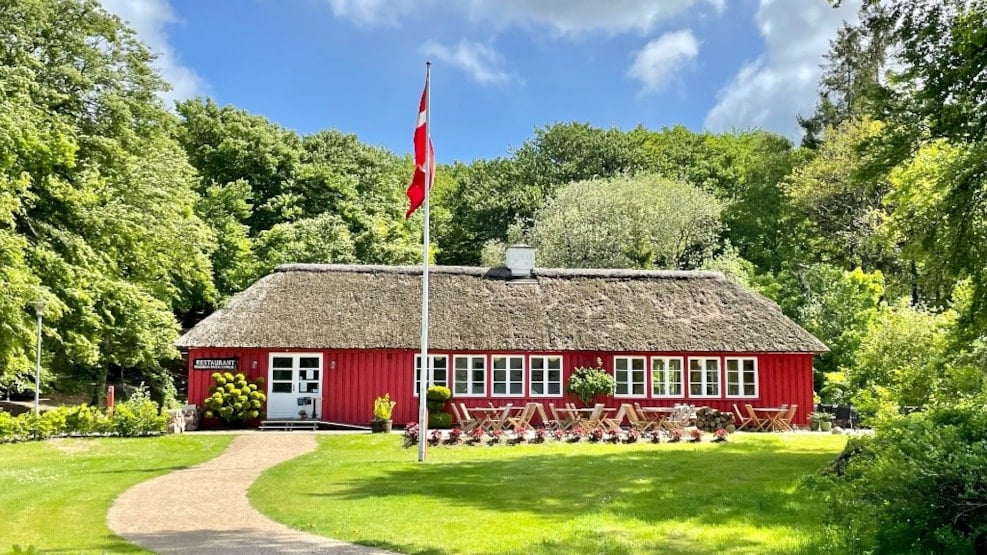 Mosskov Pavillon
Mosskov Pavillionen is a scenic restaurant, where you can enjoy lunch or have a coffee break, located right beside Store Økssø in Rold Skov.  
Mosskov Pavillonen is a charming old restaurant, located right beside the idyllic Store Økssø. It is therefore ideal in combination with a visit or hike to St. Økssø. 
The restaurant offers brunch, lunch and coffee and cake. As the opening hours vary throughout the season, please check their website for their opening hours. It can be found at the bottom of the page. 
The cuisine has its roots in French and Danish cooking, guaranteeing you a wonderful meal in a scenic setting.
Reservation is required. You can reserve a table online or call (+45) 98 39 20 33. OBS. If you are more than eight people, you will have to call.