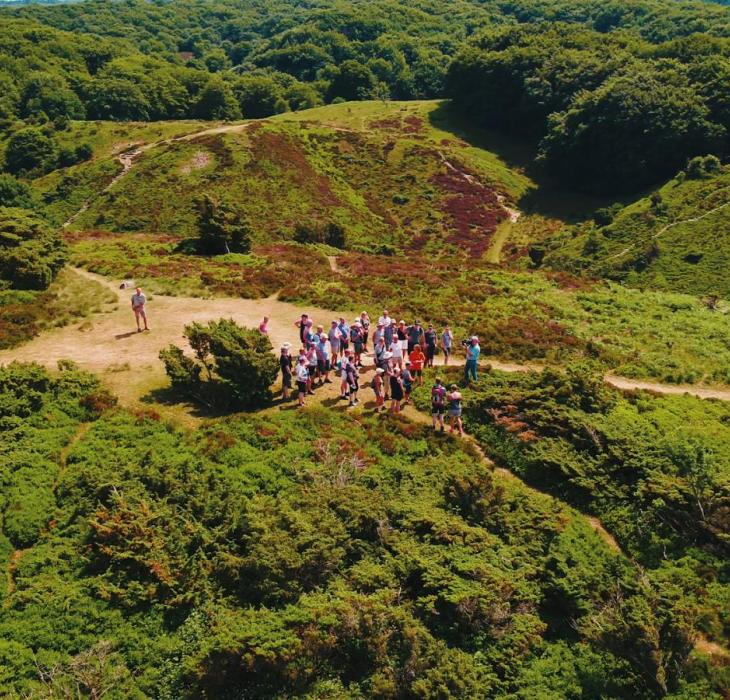 Hiking in Rold Forest and Rebild Bakker
Photo:
RebildPorten
&
RebildPorten
Hiking trails in Rebild Bakker and Rold Skov
The nature in Rebild Bakker and Rold Forest is exceptional. The area offers everything from short walks, to a full day of hiking and even whole hiking holidays. The area is quite diverse, from rolling hills, through to deciduous and coniferous forest and serene lakes and magical springs.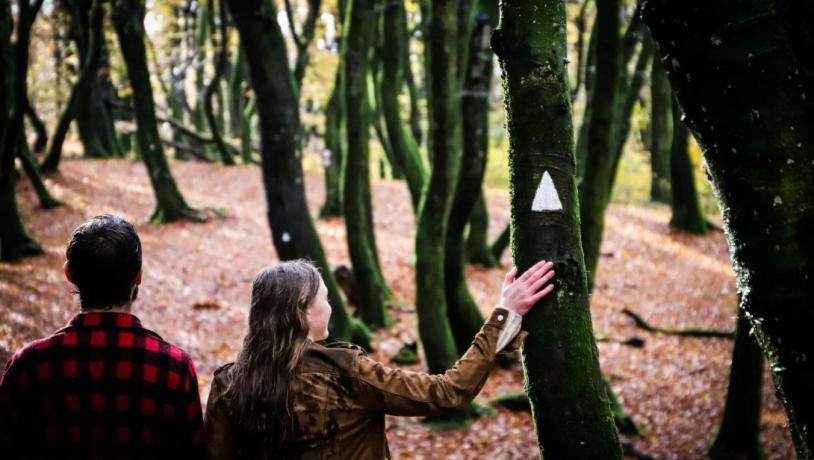 Photo:Daniel Brandt Andersen
To get started, you will only need a pair of good shoes and clothes appropriate for the weather. Rold Skov and Rebild Bakker is great for everyone, whether you are an experienced hiker or just recently started to hike. The Rebild Bakker trail is especially well-suited to all hiking levels, as you are guided through some of the most beautiful sights of the area by the white arrows which mark the trail, making it easy to find your way. The trail was opened in 2018, and received the certificate of premium hike trail by both the Danish and German hiking guilds. The white trail is 10,8 km in total, but it is possible to shorten the trail to either 8 km or 3,6 km. Below you can watch a short video about the trail.  
On the same map you will also find the trail around Gravlev lake. The yellow trail is marked with yellow dots, is 6,2 km long and takes you around the lake, past many of the springs in the area, such as Ravnkilden and Gravlev spring. 
Hiking etiquette
You are welcome to bring your dog, but keep it on a leash and bring a poop bag to pick up after it. Bring all your litter with you again, or use a garbage can. You should only leave your footprint in nature. 
If you share some pictures on instagram, feel free to @rebildporten or use #Rebildporten or #Roldskov. In this manner you can connect with others and inspire others to visit this beautiful place. 
We hope that you have a wonderful hiking experience in Rebild Bakker and Rold Forest, regardless of how long you're hiking and what season it is.