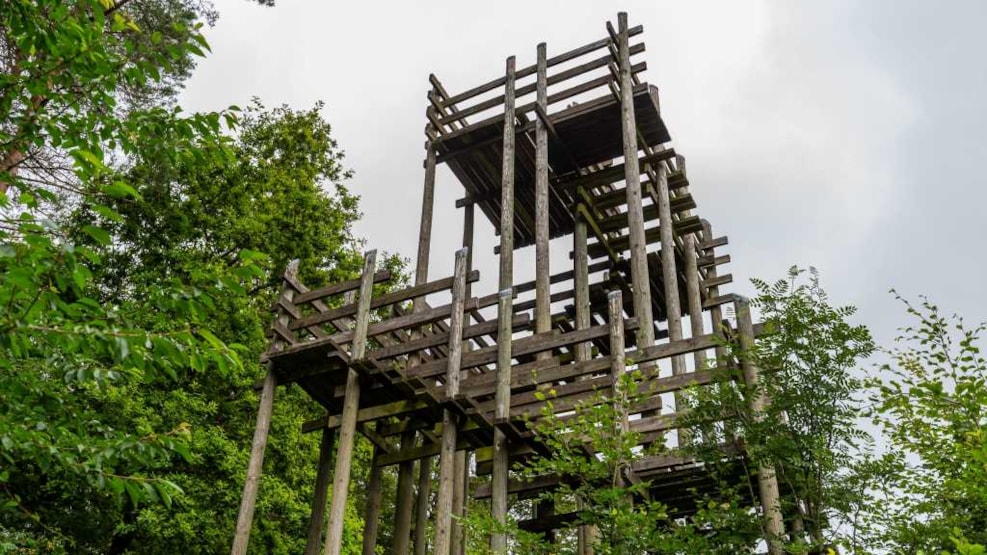 The Lookout Tower "Høje Odde"
This lookout tower is located in Troldeskoven, located close to the white Rebild Bakker trail.
The tower was built in 1970 by the engineer Bendt Zinck from Aalborg.
The tower is 10 metres high, and is built on timber set into a 1 metre thick concrete layer.