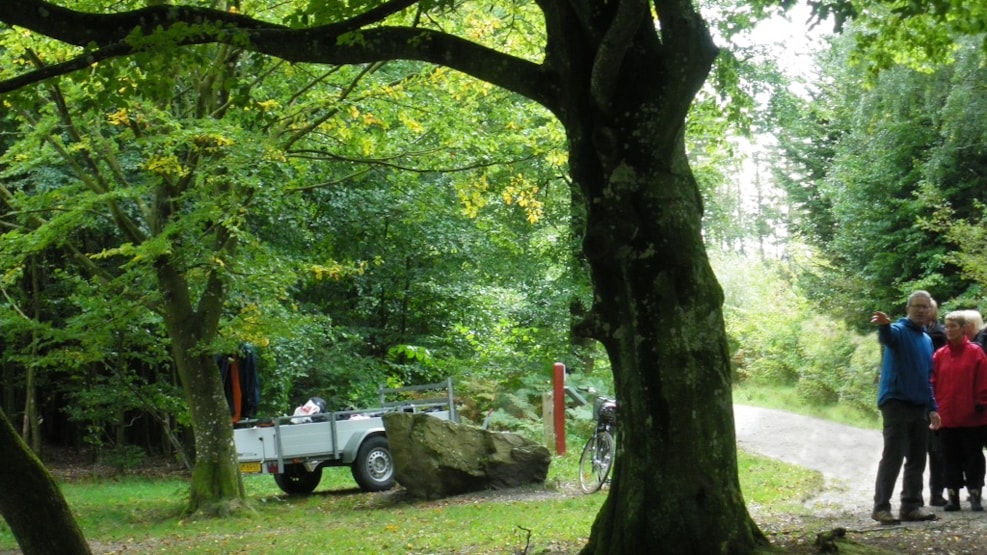 Guided themed tours - on foot and by bus
Do you plan on a trip to Rold Skov? RebildPorten highly recommends one of our 2 hour guided tours or longer bus tours.
There is a lot of hiking tours. These tours take you, among others, to Rebild Bakker Nationalpark, Gravlev Valley, Troldeskoven, Bjergeskoven, and Store Økssoe On these tours you will hear stories about the history of the area, the nature and geology, and many other exciting stories about the area.
Each tour is with a local guide, who has a great passion about the area. All guides have much knowledge and interest about the nature, history and many other important matters from the area.
The tours will be adapted to each participating group depending on age and mobility, when it is possible. You are welcome to contact RebildPorten, and we will help you select a tour that can be adapted to suit your needs.
Many of the tours can also be combined with an "assult" by the Robbers of Rold. Read more about the Robbers of Rold here.