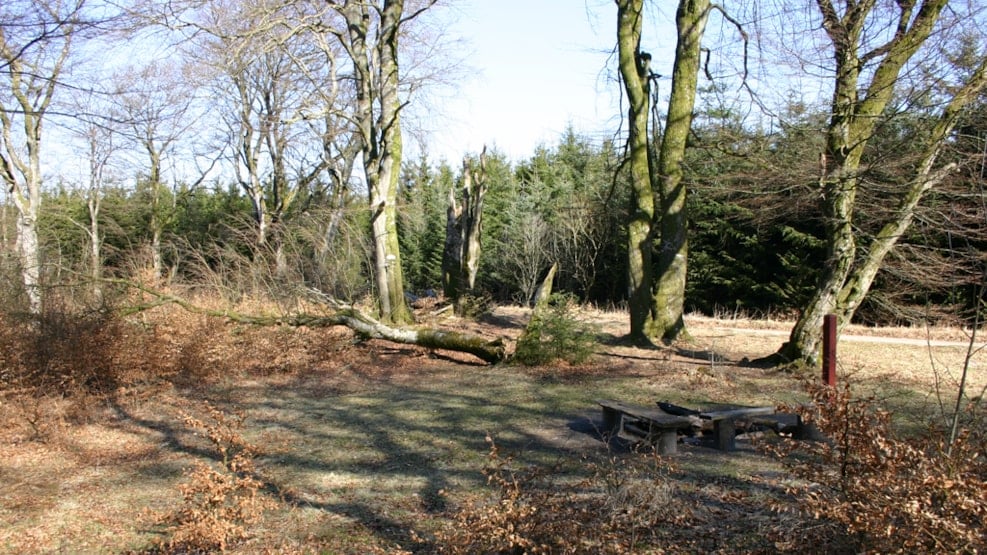 Urskoven campsite
This campsite is situated in one of our largest forests close by the famous Rebild Bakker, and not far from Rold StorKro.
The place can be found by following the forest road, which is connected to the asphalt road that passes by Rold StorKro. The forest road is located just after Rold StorKro towards Rebild Bakker. Hereafter, follow the forest road for around 1 kilometres. The site is located around 200 meters after the large bonfire place in Urskoven, and the place is slightly secluded from the road.
No access to drinking water.