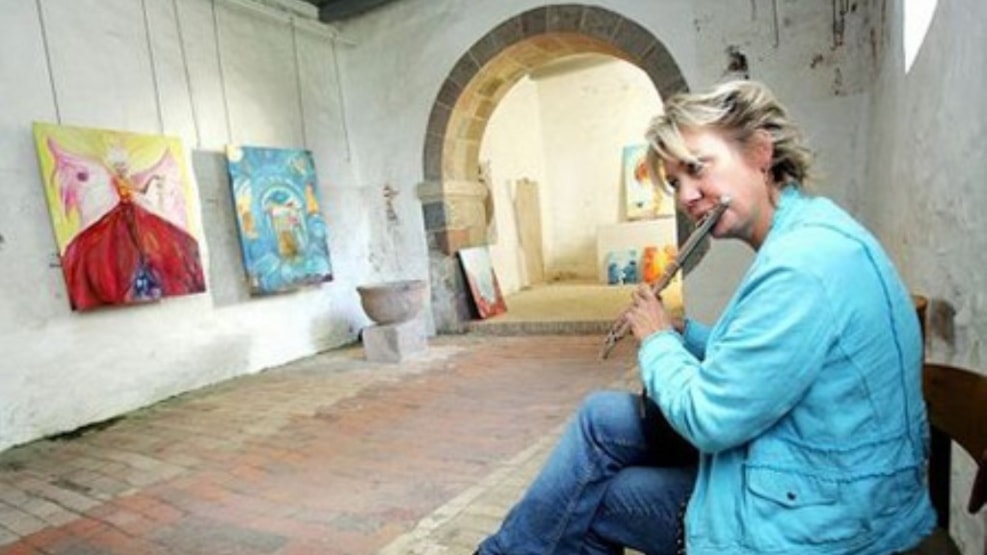 Tine Lilholt
Tine has her own business where she works with music and painting - combined and separate.
She has played music her entire life, but has also been encouraged to draw and paint. This has remained a part of her life – one way or another.
She has studied different musical subject and also as a teacher in craftsmanship.
Tine has also been a flautist for more than 20 years in Lars Lilholt Band.
You can visit her gallery on appointment.