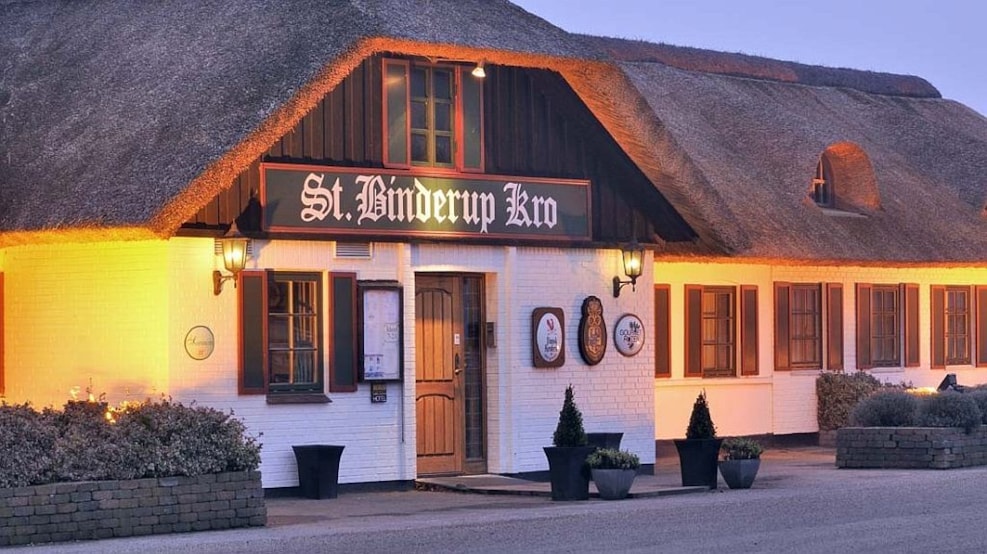 St. Binderup Kro
The history of St. Binderup Kro can be dated back to the year 1617, and it received Royal privileges from King Frederik V in 1749.
After a gentle but thorough restoration and extension, the inn has become one of Denmark's most modern inns with a spirit of its own.
The inn is equipped with a restaurant full of atmosphere and the restaurant offers a solid morning buffet, traditional Danish courses, and gourmet menu. On the menu, you will find a traditional stew as well as a tender beef with softly fried onions.
Right outside the inn you will find a patio and a wonderful spacious garden.
- Restaurant
-  Wi-Fi