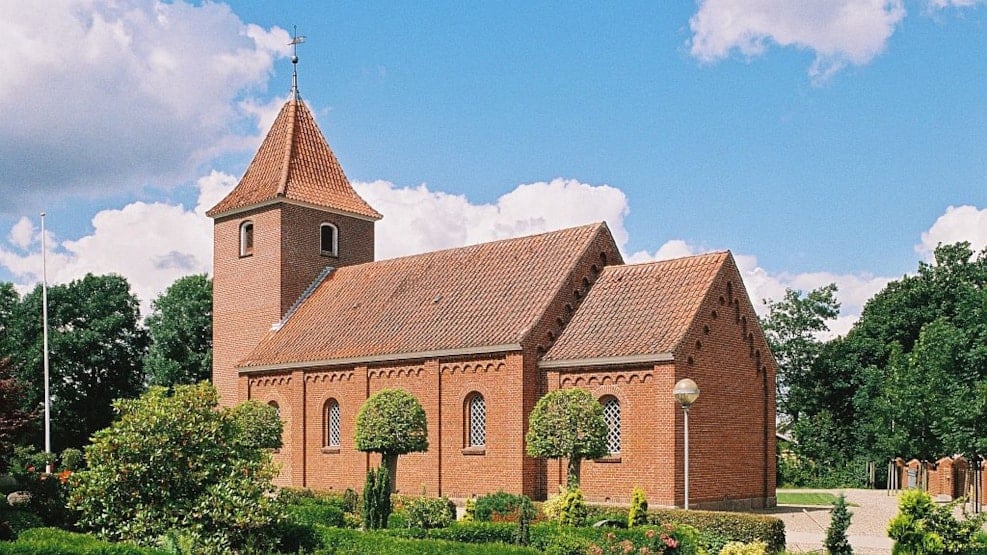 Sørup Church

Village church

The village Sørup has had a church at least since the 15th century. It was demolished some time before 1700.

Stones from the church have among others been used for building a railway-bridge nearby.

Around 1900 the local people decided to build a new church due to distance to the church in Buderup (now Buderup abandoned church).

The church was opened in 1906 with the tower added in 1952.