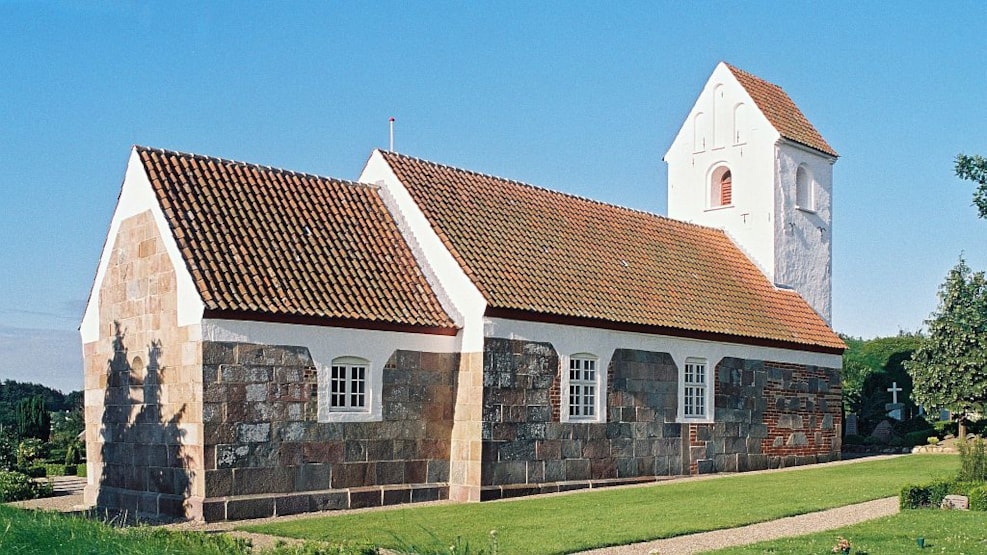 Solbjerg Church

Village church

This church lies on the top of a hill, and can be seen from far away.
It was built in 1160. Around 1500 the church was extended by 4,7 meters. In the porch you can see the old church bell from around 1200.

By the organ there is an epitaph of former owners of the manor Wiffertsholm. Beside the church there is a burial mound from the Bronze Age – just one of more than 60 in that parish. Open on weekdays 8-16.