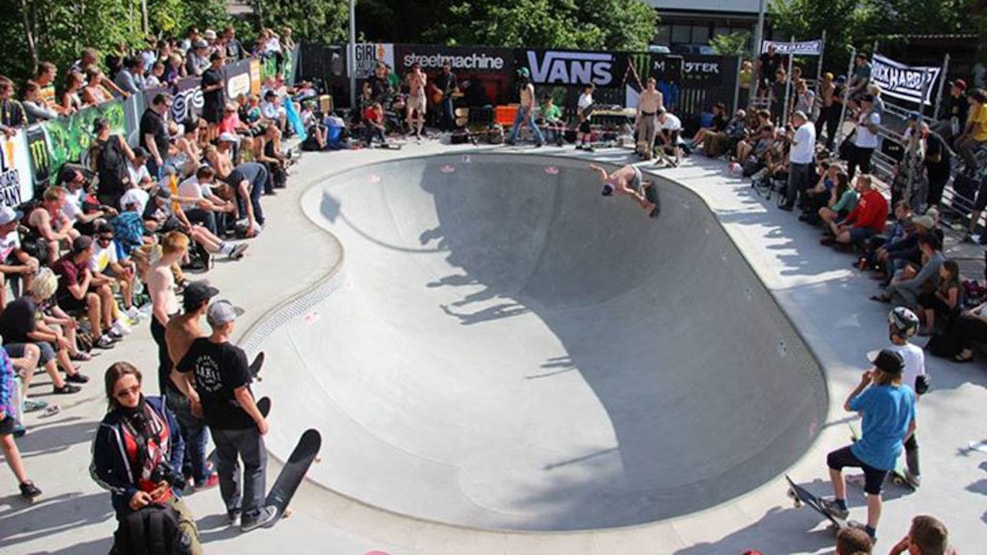 The Skørping Bowl
Known as the Skørping Bowl or the BroBowl. It is a kidney bowl with tile band and pool blocks. The low end is 157 cm, and the deep end is 217 cm.
The inspiration to the bowl was the pool skateboarding of the '70s. It really is a must if you have not yet tried such a bowl before. User at all levels can skate at the park.
You can turn on the light at the bowl from dusk until dawn by pressing a switch.
The bowl may only be used with skateboard and roller skates.
It is prohibited to use wax at this skate bowl.
Keep the area clean and use the trashcans.