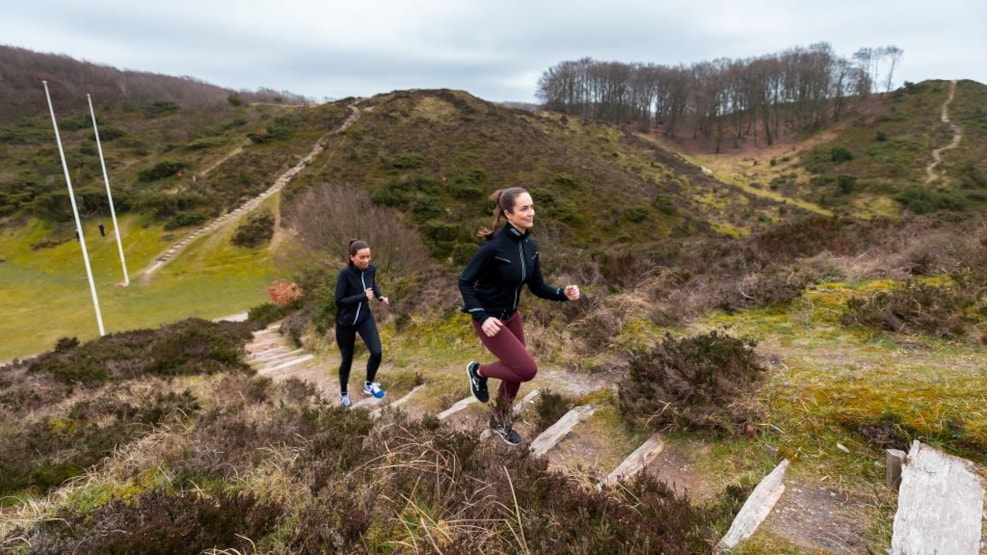 Running in Rebild
Rebild Bakker and Rold Forest are the most beautiful places to run. You can experience magnificent nature and great climbs. Try the route called Rebild Bakker-ruten, where you will pass by the spring Ravnkilden. Fill up your water bottle at the spring - the water is completely clean and cold. 
With everything that Rebild Bakker and Rold Skov has to offer, the scenic landscape makes it an ideal location for running in nature. 
In Rold Forest you will also find different marked routes: 
5 km og 10 km, the health trail
Regulations for running i nature
In the state forest you may run day and night, and you may move outside roads and paths, unless it is fenced. 
Access to the forest can be prohibited or limited during the hunting season or areas with forest work.
In private forests you may only run from 6:00 in the morning until sunset, and you may only run on roads and paths.