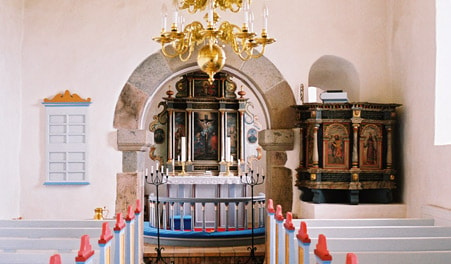 Rørbæk Church
Village church

This church was built around 1200.
Earlier the church had a tower as well as a porch, but they have both been removed during the 19th century. In 1892 a small spire was built upon the remaining tower room.

In 1998 the church was restored with harmony between the 16th century pulpit and new, warm colours.