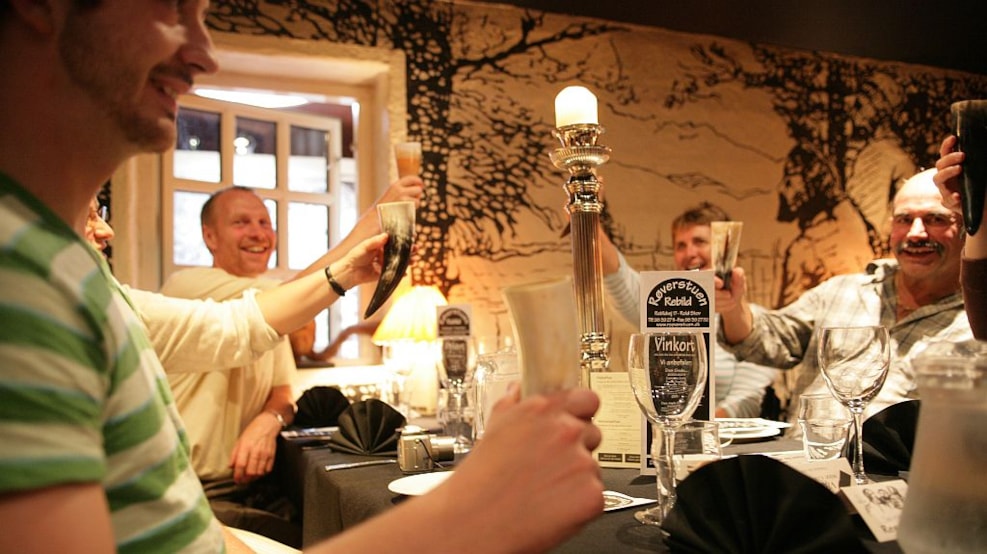 Restaurant Røverstuen
Røverstuen is an untraditional restaurant in the middle of Rebild, right next to Rebild Bakker. At Røverstuen, a good meal starts with high-quality, local ingredients, sourced from nature or local farmers in Himmerland. 
The restaurant offers simple, but good cooking and wine in an unique setting. The kitchen is inspired by the cooking of Alsace and Tuscany, with a Nordic twist. 
At Røverstuen, the restaurant is divided into four rooms, which have all be named after important local events or people. Even though the restaurant can fit 375 guests, reservation is always recommended.
Every Friday there is live music from 17:30 and the Robbers of Rold Forest will come for a visit around 20:00
For reservation and information, please call (+45) 98 39 15 15.