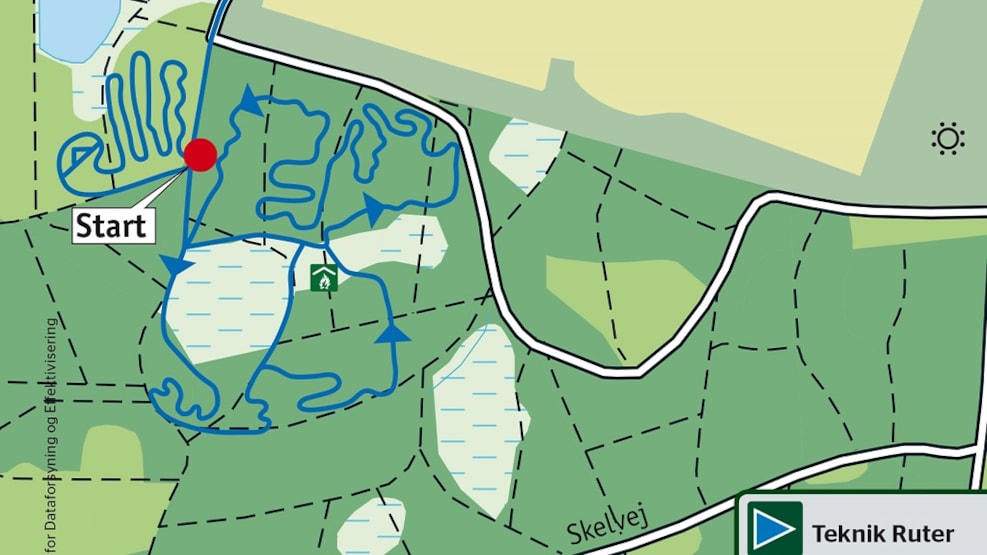 Practice and technique track
The track for practising technique is a track to improve or fine-tune your technique.
You will meet blue and red sections on this track, which among others include small or large curves, low or high drops, and step-ups.
The track is 2 km. This track can be found south of the school in Skørping, Skørping Skole.