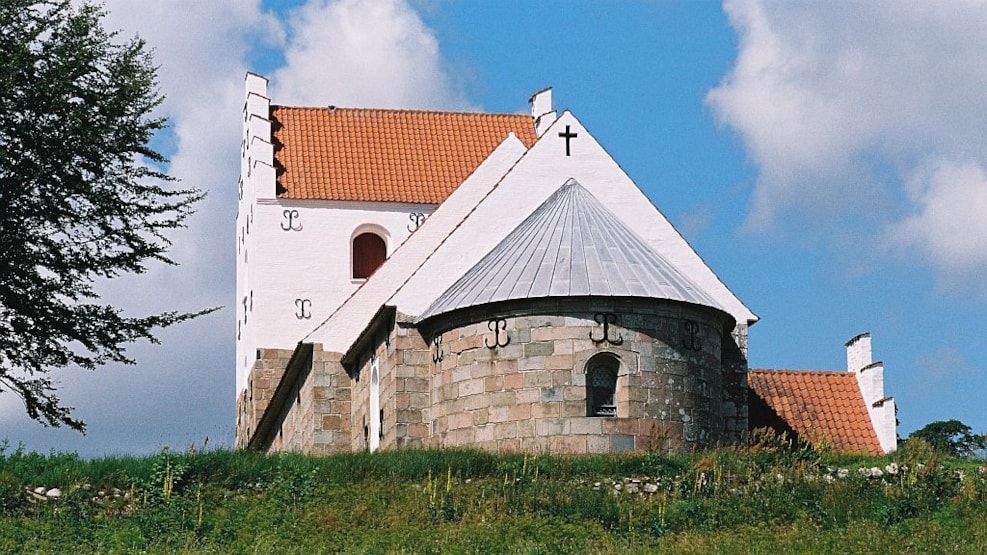 Øster Hornum Church

Village Church

The church can be dated back to 1172.
It is quite a long church with the special feature that the southern wall is slightly longer than the northern one.

The tower was added in the 14th century. The altar is from around 1500 with a pulpit from 1604. Of notice are also two 12th century oak-figures.