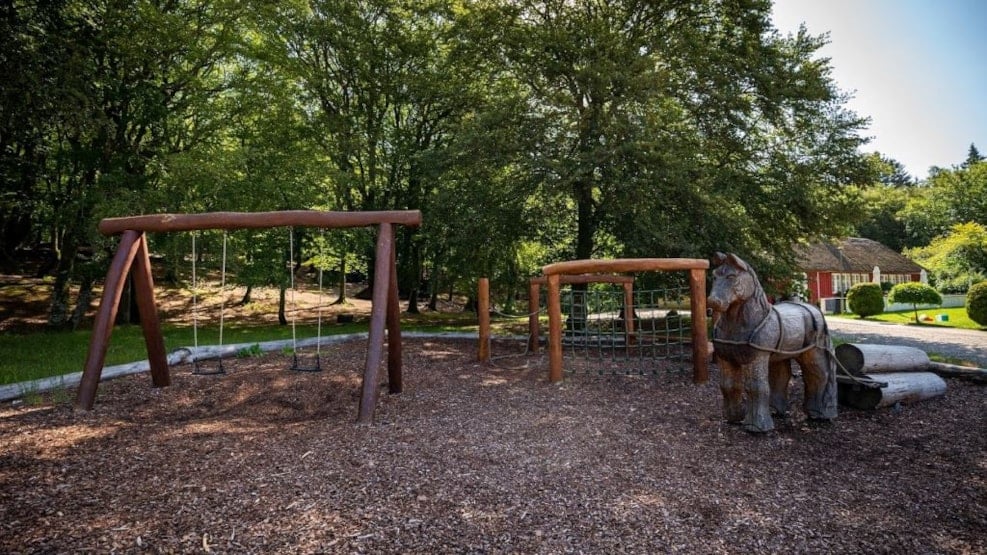 The natural playground by the Mosskov Pavillon
By Store Økssø in Rold Skov, you will find a wonderful and charming little natural playground. At this playground, the children can climb in rope, swing or ride on the wooden horse "Rasmus". You can also enjoy your picnic in these beautiful surroundings.
Not far from the playground, you have access to swimming, fishing and a bonfire place.