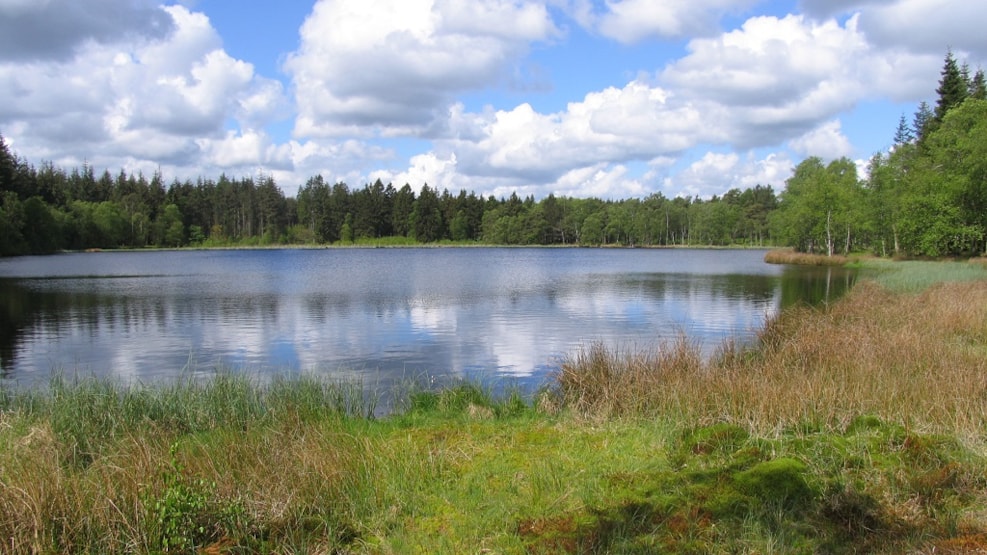 Mossø
The forest lake, Mossø, is a small lake with its 5 hectare, and it can be found close by Store Økssø by the Jamborettepladsen. When driving to Store Økssø and the Mosskov Pavillon, you will pass this lake. Likewise Store Økssø, Mossø is a clean, and with nutrient low and acidic brown water lake.
The vegetation around the lake is great, and among others you can find three types of heather, blueberries, and bog bilberry etc. It is surrounded by a spruce, and birch at one end of the lake.
A path goes around the lake.
Fishing in Mossø
Fishing is also possible at Mossø, and at this lake you can find pike, perch and roach.
Remember to buy your national fishing license here.