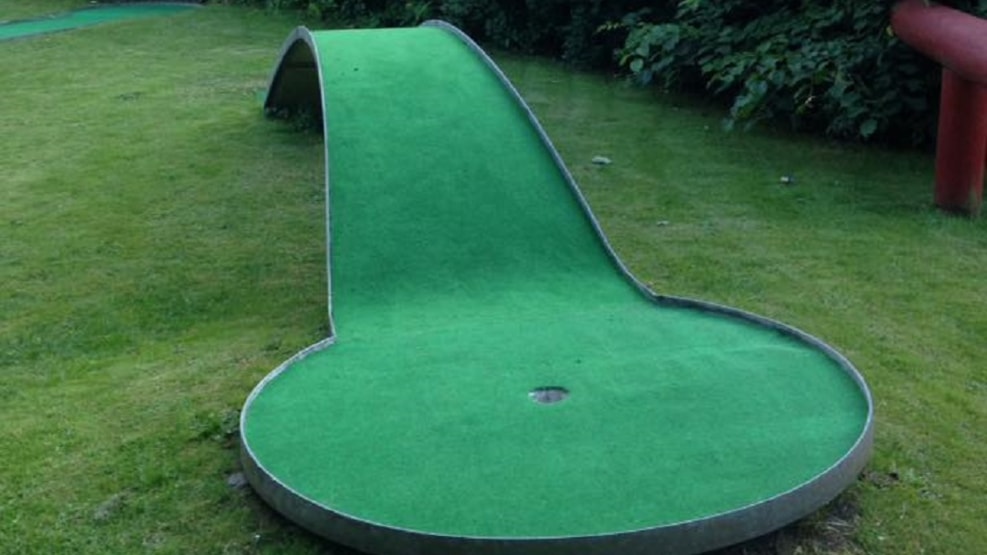 Mini Golf at Safari Camping

The nice mini golf course at Safari Camping Safari is a good course with a new underlay.
The course is open every day from 8:00 to 20:00.
The price is 30 DKK per person.
The golf clubs and golf ball is handed out from the store.
Everyone is welcome.