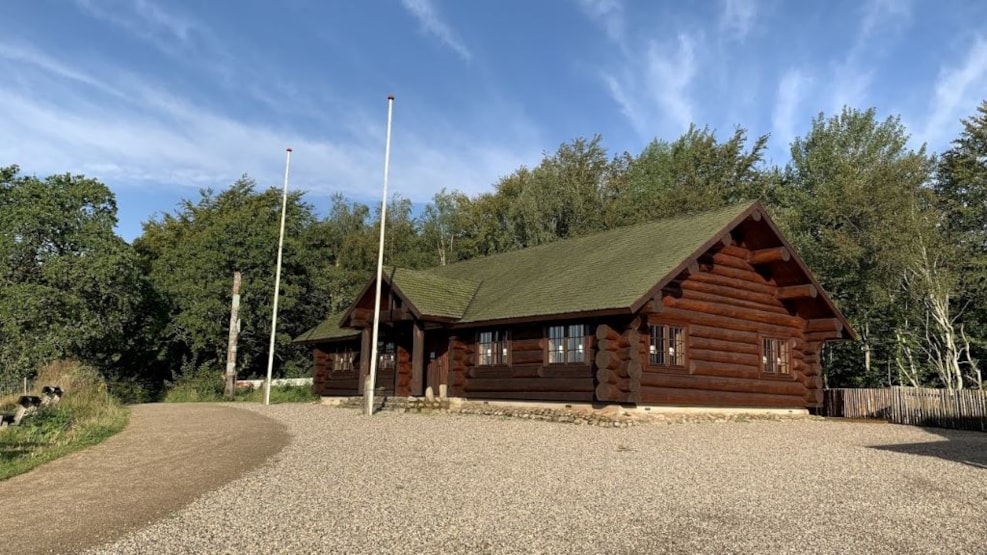 Lincoln Log Cabin
The Lincoln Log Cabin can be used for all kinds of parties, receptions and more. It is designed with an American style and includes a bar. There is room for 130 people. 
Book the Lincoln Log Cabing through Top Karens website. The website is only in Danish. 
The Lincoln Log Cabin in Rebild National Park is named after the US president Abraham Lincoln (1861-1865), and is placed at the entrance to the national park with a fascinating view of the hills and the place for the 4th of July celebration.
The Lincoln Log Cabin used to be a museum, but all exhibitions have been moved to Rebild Museum. The museum tells the story of the many Danes who emigrated to USA in the last part for the 19th century and the beginning and the beginning of the 20th century. 
The first log cabin was built in 1934 below the Cimbrian Hill, but in 1987 it was moved one beam after another was taken apart, numbered and moved to the its current location at the entrance of the national park. However, in 1993, the log cabin burned to the ground, but the year after the new log cabin was build. The new log cabin was built in the State of Washington, and then taken apart and transported to Denmark ready to assemble. The new cabin log was ready at the Rebild celebration in 1994, which was exactly 60 years after the first cabin log. The new cabin log is almost identical to the old cabin log.