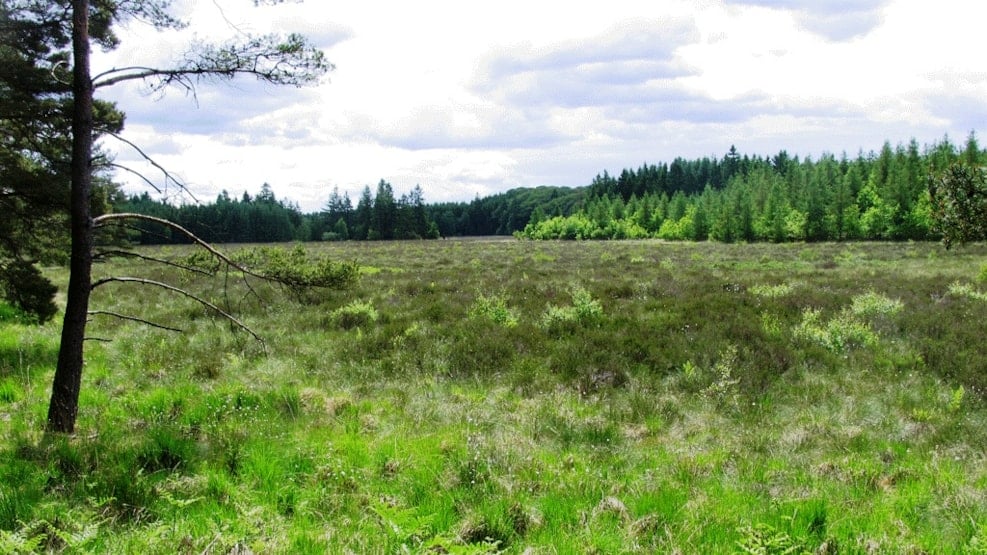 Langmosen - bog
The bog, Langmosen, directly translated to the long bog, is approx. 27 ha, and is located in a depression without natural drainage. The bog is around 7000 years old and overgrown with vegetation and has become a marshland.
In the southern part of the bog is an open peat swamp, which is the only intervention that has happened in the marshland. This has led to Langmosen being one of the most well-preserved bogs in Denmark.
The total layer of peat in at least 5 metres, and some places the foundation is very soft, and crossing the bog is, therefore, advised against. However, there have been established a path around the bog which leads to the western end. At this side, you can find a viewpoint where the view of Langmosen is outstanding.
Madum Sø and the surrounding area, including Langmosen, was preserved in 1986, and the preserved area is around 400 ha. Even though this is a preserved area with public access, you must be aware that the land is privately owned.