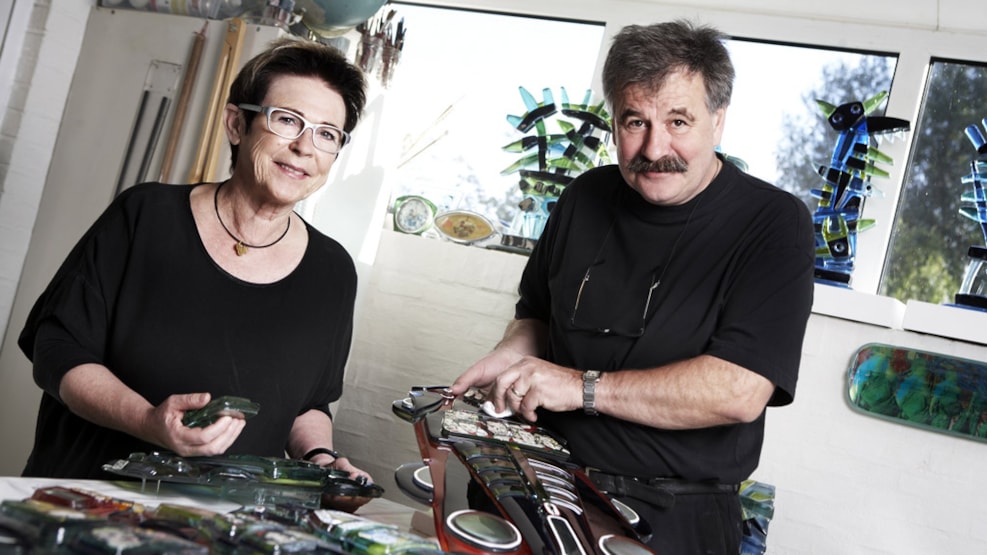 Glass Art by Britta Madsen and Søren Gøttrup
Britta Madsen and Søren Gøttrup are regarded as Jutland's most recognised glass artists.
Each of the couple exhibitions has a recurring red motif, and the theme is everyday life and current topics. This includes cellphones, fast food, guns, slates and detailed pages from newspapers. They want to make everything in glass.
The couple has also participated in a number of exhibition in Denmark and abroad, and created decoration and ornaments for many public spaces and buildings.
They have also received grants and awards over time.
The couple meet guest on appointment, where you will be invited into a universe of colour, art and creativity.