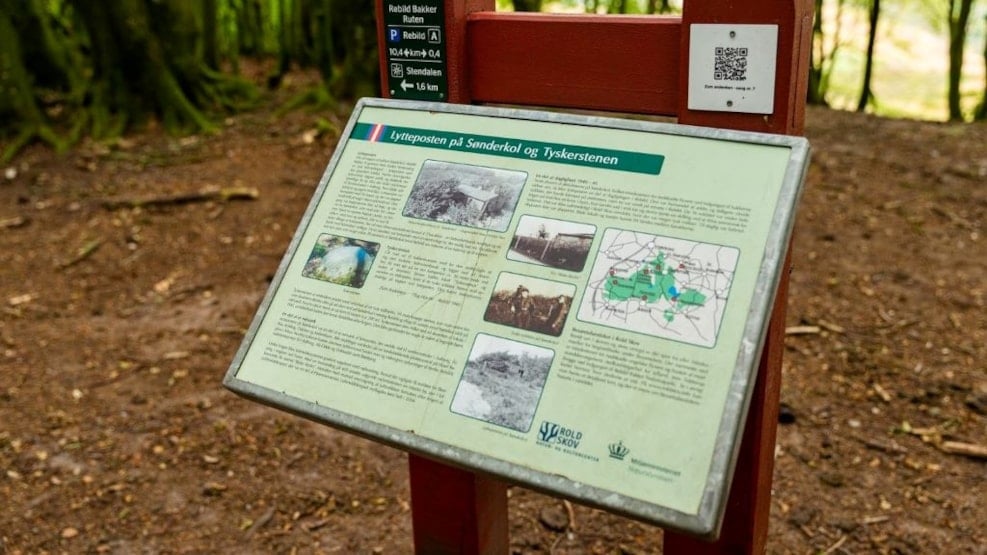 The German Stone
"Ein Denkmal" (a memorial) in Rebild National Park. Colloquial, it is known as the "German Stone".  The inscription on the stone points out its role in the Danish history: "In memory of German A.R.P post Rebild 1940".
The stone originally stood at the location of the wooden buildings used as A.R.P post by the Germans. By locals, these posts were also called listening stations.
The wooden buildings were placed on the hillside of Sønderkol during World War 2, but have been demolished since.
However, traces of the plant can still be found. After the Danish liberation, the stone was tipped of a high hill side and landed at the foot of the hill. But the stone reappeared with the inscription facing down, but it has now been turned over.