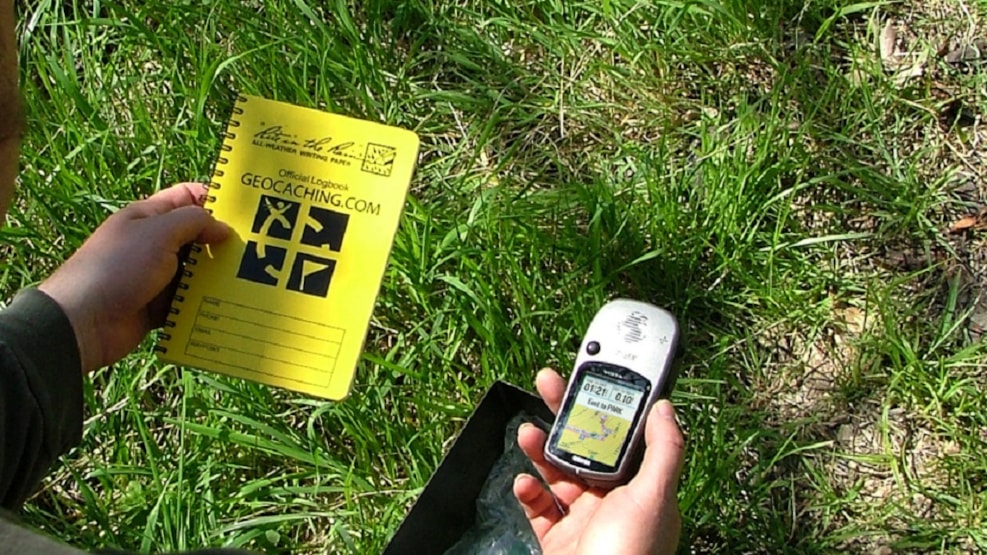 Geocaching
Geocaching in Rold Skov and Rebild Bakker takes you on an adventure.
Geocaching is a type of orienteering but you walk instead of running, so this is the perfect family activity. When you go geocaching, your goal is to find items hidden in nature or an interesting location. You can consider it a type of treasure hunt.
All you need for geocaching is a form of GPS, which could be your phone with a GPS application or a transportable car GPS with a build-in battery. Then you enter the GPS coordinates for the treasure, and the GPS will show you where to go and how far away the treasure it. Then you can start your treasure hunt.
The treasures or "caches" has been placed all around the world, and in Denmark more around 6800 treasures have been hidden. A portion of these has been hidden in Rold Skov and the Rebild-area, which are perfect areas for a treasure hunt.
The treasure is typically a small waterproof box, and in the box you find a pen and paper or notebook. On this paper or in the notebook, you write when the treasure was found and how many participated in the hunt. You could also write the name of all the participants and how difficult you thought it was to find the treasure.
Sometimes the treasure is something small present, which you can swab but only if you leave something in return.
Geocaching is fun for both children and adults because it is exciting and challenging for everyone to go on a treasure hunt. It has become so popular that the Danish Nature Agency has even set rules for the location of where you can place a treasure.
If you want to go geocaching, you can find more information about geocaching and how you can sign up at here.