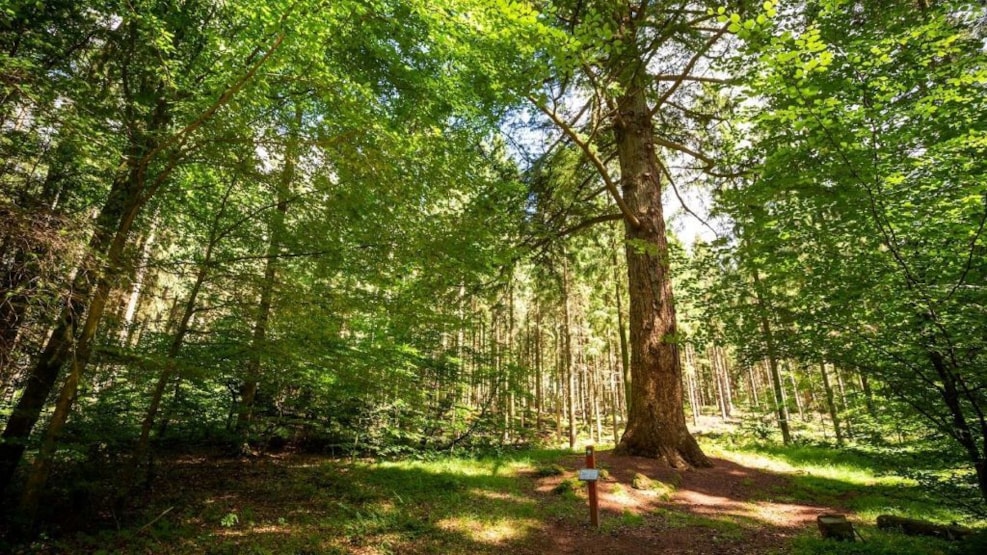 The Forest Supervisor's Douglas Fir
The Forest Supervisor Hans Jürgen Hansen (1812-1890), was Head of the State's section of the forest Rold Skov for nearly 50 years.
He was a prominent figure with an Icelandic horse, of which he was very fond.
After the horse died, a Douglas fir tree, called Forstrådens Gran in Danish, was planted at the burial site. The tree is now over 120 years old. It is the forest's largest tree and it is near the forest manager's house called Mosskovgaard.