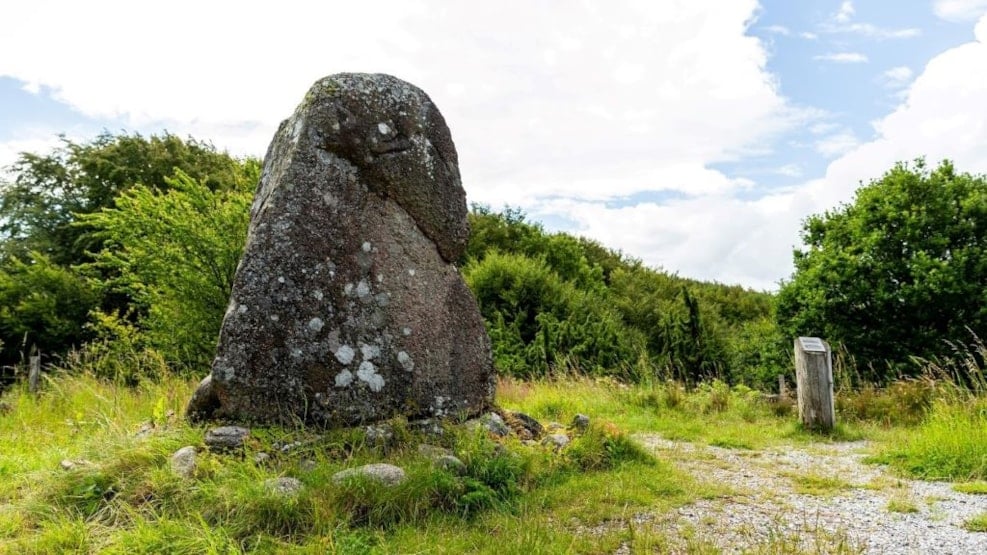 The Cimbrian Stone
A memorial stone in Rebild Bakker in memory of the Cimbri.
The stone is representing the characteristic "Cimbrer Bull", and it has been engraved: "The Cimbri set out from these parts in year 120 BC".
The monument was present from Søren J. Heiberg, Chicago, to Dr. Max Henium, who passed it on to Rebild National Park Society.