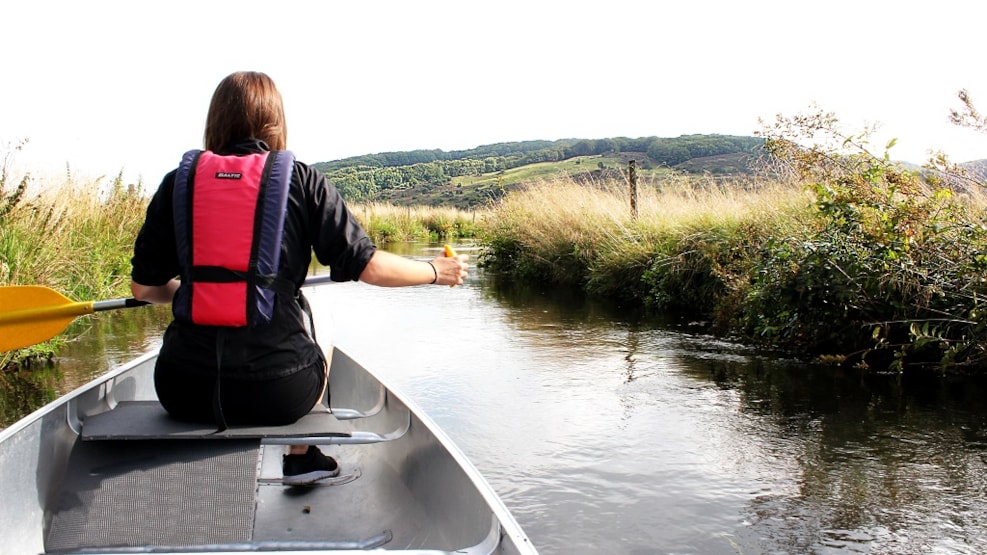 Canoeing and Mountain Biking
Sailing the canoe followed by a tour on the mountain bike. (Only for the tough one's). The concept is pure and simple.

Canoeing at Lindenborg Å from Rebild to Håls Bro (approx. 16 km) and returning by mountain bike on a nice route taking you through small villages, the beautiful Danish landscape and a part of the forest Rold Skov towards the original starting point, where we will pick up your bike.

A hike of approx. 20 km.

It's possible to chose a shorter distance.

We can also handle larger groups.
Booking and further information:
info@rebildkanoudlejning.dk or  Phone: +45 26 60 40 89
                                                        
This activity requires a good healthy condition.
Children more than 12 years old are welcome accompanied by an adult.
Cycle helmets available.