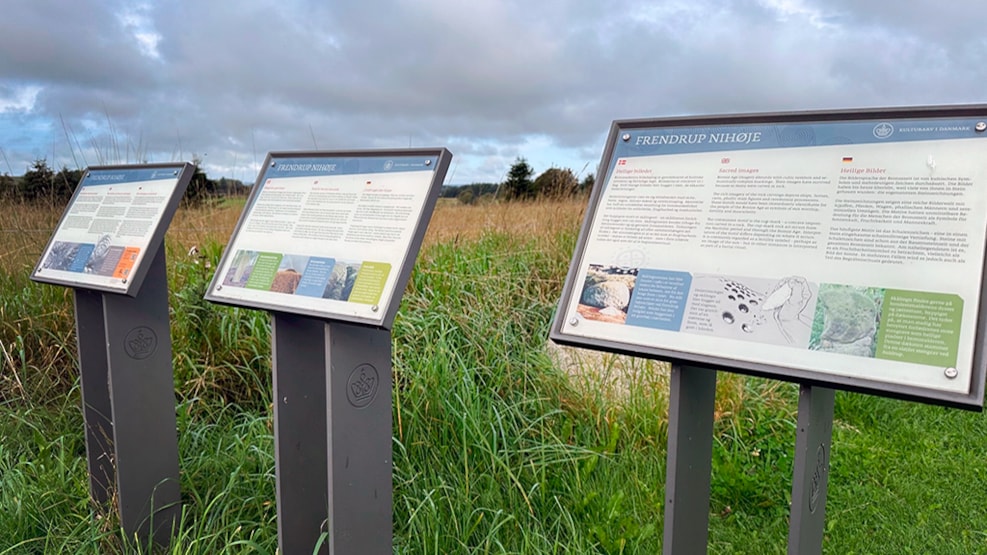 The Burial mounds, Frendrup Nihøje
Frendrup Nihøje, can be directly translated to Frendrup Nine Hills, is a protected area with many burial mounds. Today, only 7 are left, and not nine as the name indicates.
The burial mounds are located on one of the highest location in Himmerland with its 105 metres above sea-level.
The area was home to one of the first settlements in Himmerland. There have been found distinct fields from the Iron Age and old sunken road with wheel tracks in the uncultivated land.