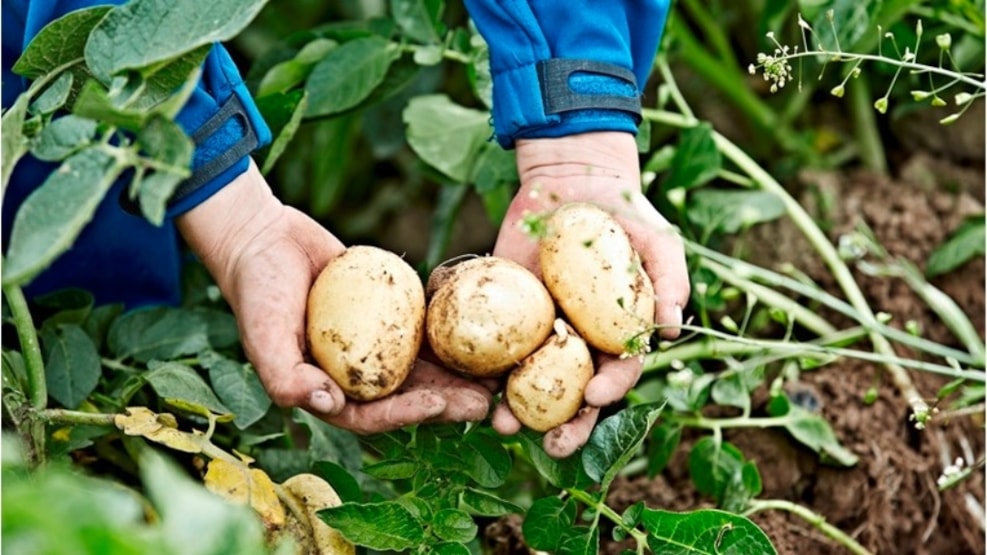 Bundgaarden's organic farm
The farm, Bundgaarden, is a 100 percent organic farm. The farm has been organic for 10 years, and has also focused on the quality and flavour of their products. The farm always sees protection of nature as one of their responsibilities in their production. This is in particular important to them, as their production is at fields next to the protected Lille Vildmose.
In 2012, Bundgaarden Økologi was certified as a professional business for organic potato peeling, and is now a wholesaler of peeled, flavourful and organic potatoes from the Lille Vildmose area.
Bundgaard Økologi also offers fruit baskets for private and businesses. This has become possible because in 2012 the farm acquired the farm Tanhøjgaard, which produces different products than Bundgaard Økologi.