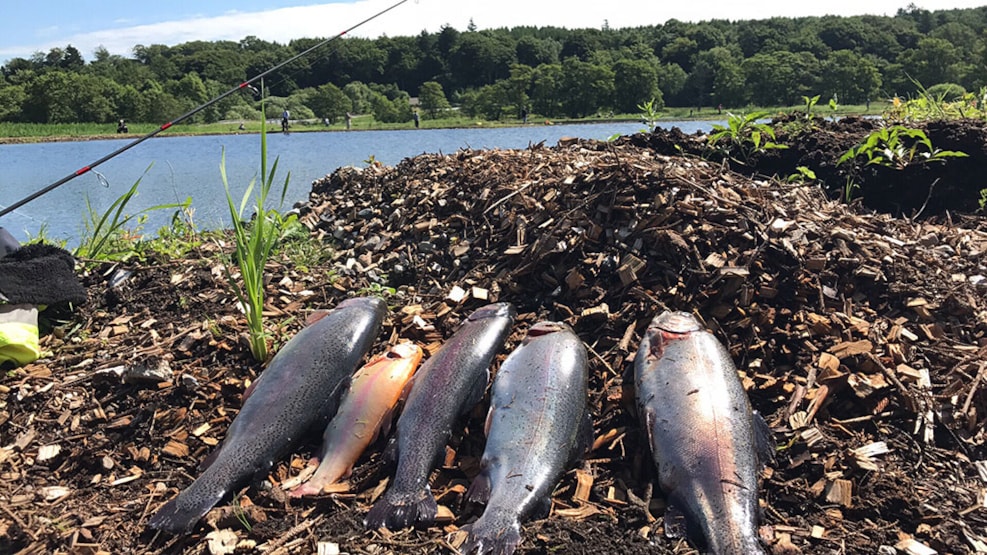 Buderupholm fiskesøer (Fishing lakes)
The fishing lakes in Buderupholm opened as a put and take on July 1, 2017.
The release of fish is great, and you can find rainbow trout, golden trout, Alsatian char, and silver trout. Later on, more types of Alsatian chars, silver trout and arctic chars will be released.
You will find good gutting facilities and parking by the lakes.
The fishing lakes are open all year round.