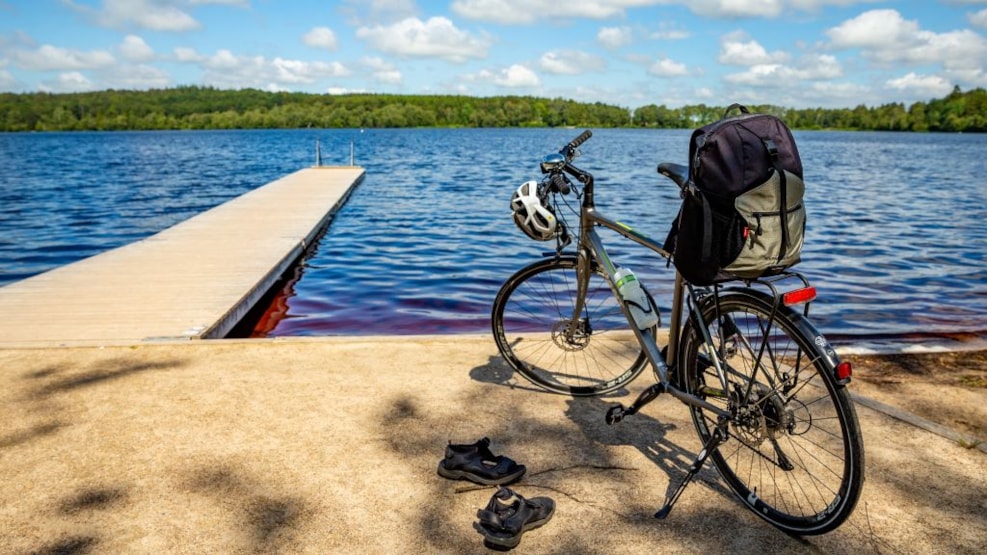 Bike routes in Rebild
Rebild is full of great bike routes, where you can experience the beautiful nature in the area. 
Rebild has many hills, small creeks and streams, forest and friendly villages, which will ensure a great bike ride. 
On the map, the bike routes are marked in red or blue. 
You can find a map with more biking routes here, with each route having their own number.