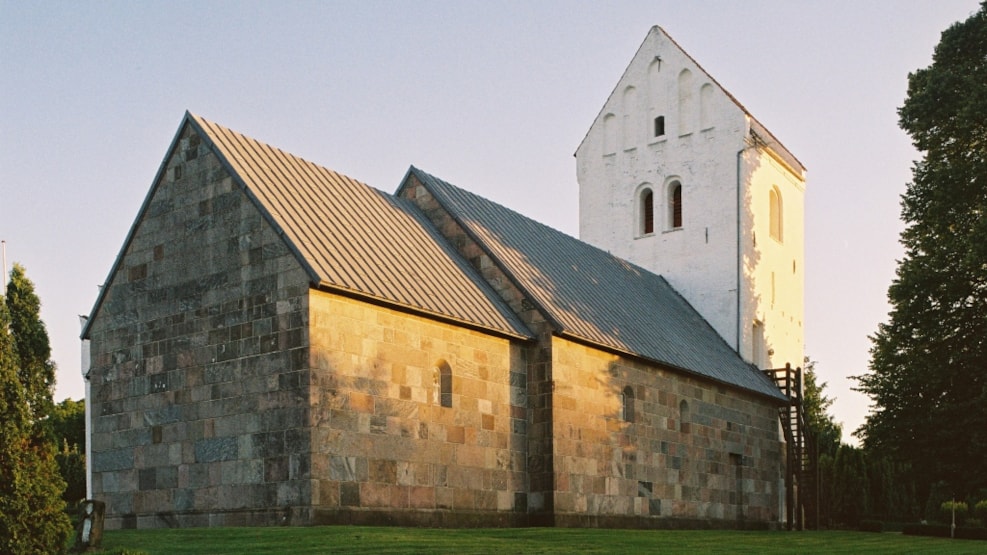 Bælum Church
Village church

The church was built around 1200.

Most of the equipment in the church is from around 1600.
At the southern side by the choir, there is a chapel founded by Anna Krabbe from the manor Vorgaard. There is a gravestone of her husband, his second wife and herself.
 As a curiosity can be mentioned that the church tower is almost as leaning as the Tower in Pisa.