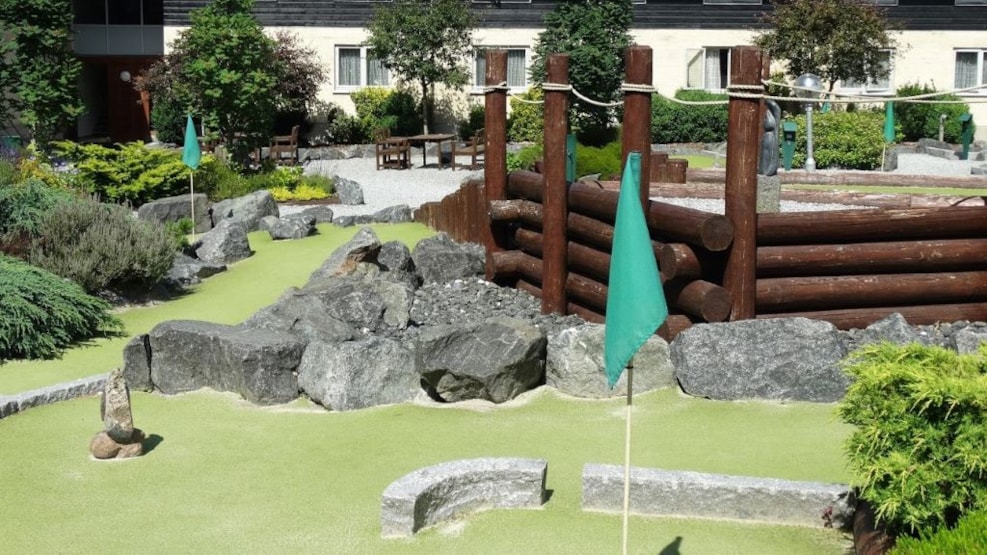 Adventure MiniGolf at Rold StorKro
Rold StorKro invites you to play at the Adventure MiniGolf course. It has been created as a miniature version of a "real" golf course with 18 holes of different degrees of difficulty (par 3 to 5).
The course has been built in beautiful surroundings in our courtyard. The course underlay is made of artificial grass and with obstacles of high grass and bunkers.
The course if open every day from 9:00 to 21:00 (or at sunset).
At this location, you can by ice cream, drinks, beer and coffee.
The restaurant offers a selection of dishes for lunch and dinner.