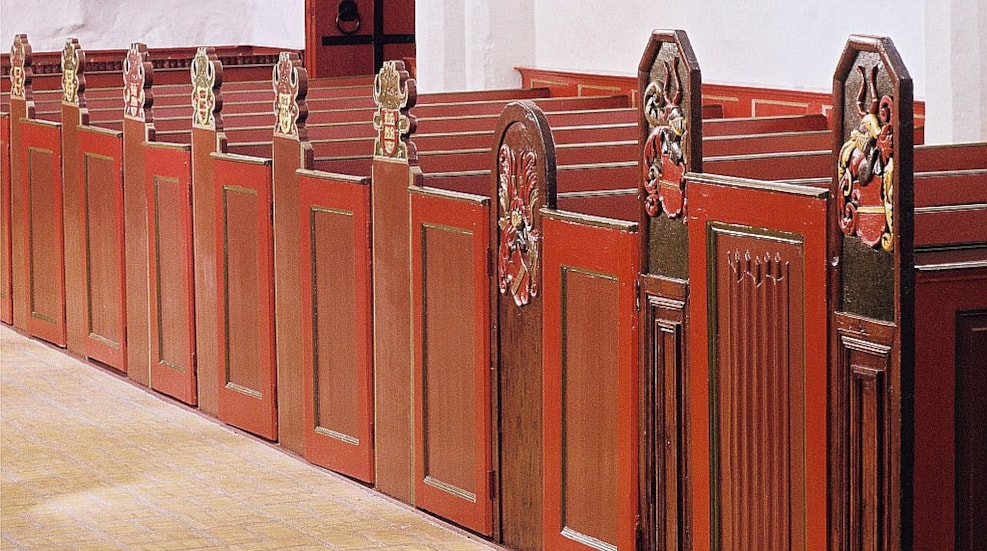 Aarestrup Church

Village church

The church is quite big for a village church, and is built in the 11th century.

The tower was added around 1500. The pulpit is very old – dating from 1550. The church has quite a few sights.

To name some there is a memorial for 11 allied fliers, who were shot down over Nørlund forest in 1940. They were originally buried in the forest, but in 1947 they were moved to the church.

At the entrance to the church you will find a poor-box from the 16th century and a tree-sculpture from the 12th century.
The original alter has been moved to the tower room and replaced by a very beautiful crucifix.

Besides you will find the history of the church marked clearly by the noble families Krabbe and Viffert. Among others you can see their ornaments on the chairs.